THE British Chamber of Commerce Philippines organized an event titled "A Year After: Build, Better, More (BBM)" at the Fairmont Hotel, Makati City, on July 13, 2023.
The event highlighted the key achievements under President Ferdinand Marcos Jr.'s leadership, particularly the infrastructure projects, future plans, and other initiatives under his administration.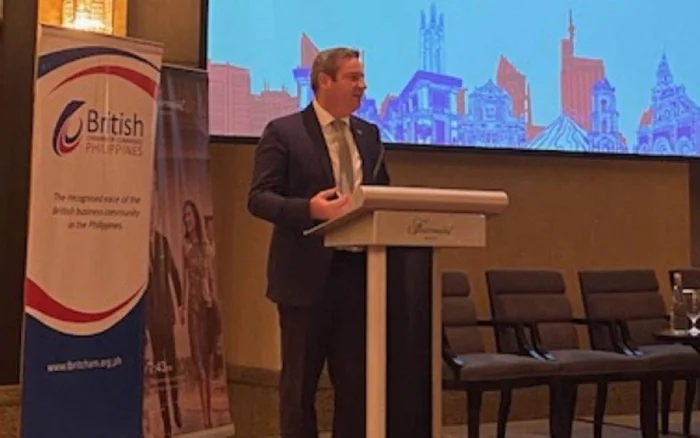 "This event was a great opportunity to assess how the business climate has progressed under Marcos Jr.'s leadership. It also showed the current projects and strategic plans that will further liberalize the Philippine economy, which the British Chamber strongly supports," British Chamber executive director/trustee Chris Nelson said.
One of the presentations from government speakers was by National Economic and Development Authority (NEDA) Undersecretary Joseph Capuno.
In the past year, the BBM administration has prepared a total of 194 Infrastructure Flagship Projects (IFPs). They are claimed to be "game-changing, transformative, and urgently needed infrastructure projects of national significance that aim to showcase the overall Build-Better-More Program," as mentioned in Capuno's presentation.
These projects can be considered the culmination of the administration's infrastructure-centered agenda in its first year. As such, the IFPs are given priority in the government's budget preparation and processing of necessary approvals, according to the NEDA official.
In addition, NEDA has 68 ongoing projects, 25 that are approved for implementation, nine that are for government approval, 52 under project preparation, and 40 under pre-project preparation.
Meanwhile, there are 19 IFPs that are expected to be completed in 2023, 15 in 2024, 6 in 2025, 12 in 2026, 8 in 2027, and 20 in 2028.
This proves the progressive developments of NEDA with other government agencies toward making the Philippines an investment destination.
In line with the upcoming State of the Nation Address of President Marcos on Monday, the British Chamber hopes to continue the momentum of having a more resilient, digitalized and investment-driven Philippines.
Read the original article here.